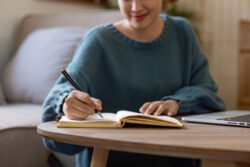 Transitioning to secondary school is a huge milestone for every primary student, especially as new friends, new environment, and new academic requirements await them. Parents, particularly those who are going through the transition for the first time, may often feel overwhelmed by all the information flowing and the crucial decisions they need to make in respect of their children's future.
While you may be considering some practical factors on one hand, such as the distance of your child's prospective school to your home, you should also be taking into consideration the various education pathways open to your child. One of them is the Integrated Programme (IP). A common question that many Singaporean parents ask is whether they should enroll their kid into the IP or opt for the Ordinary Level (O Level) route instead.
In this article, you will learn the major differences between the IP and the O Level tracks, so you can decide more easily which of these routes are best for your child's secondary education.
What is the Integrated Programme (IP)?
The Integrated Programme (IP) is a six-year programme that combines secondary education with junior college education to provide students with a broader and more seamless learning experienced. It was introduced in Singapore by the Ministry of Education (MOE) in 2004 and is targeted at the top 10% of every graduating PSLE cohort, or around 4,000 students annually.
The students in the IP are given the privilege to bypass the O Levels and instead have a direct route towards the A Levels or the International Baccalaureate (IB) programme, which they may then follow by entering university. In other words, students in the IP are no longer required to take the GCE O Level test in Secondary 4.
What is the O-Level Track?
The O Level programme is the standard secondary course in Singapore. It is a four- to five-year programme that provides a moderately-paced and structured learning process that is designed with the final assessments in mind. Throughout their education journey, the students in the O Level track will receive clear guidance. They will then be mandated to take the O Level tests before they can proceed with the A Level examinations. They may also choose to attend a Polytechnic after completing the O Level programme.
Benefits Offered by the IP
The distinguishing characteristic of the IP track is that it exposes students to a broader array of learning experiences in both non-academic and academic fields in lieu of taking the O Levels. With this, the IP offers two primary academic benefits. First off, it challenges students by including higher-level topics in their subjects. For instance, students in Secondary 1 IP may be exposed to topics that they would not otherwise see until Secondary 2 on the O Level route.
Furthermore, in the IP, you can expect your child to be pushed to explore some lessons or real-life issues in greater depth without the time pressures of conforming to the O Level syllabus. If your child is especially strong in a subject or two, the IP also provides specialised tracks based on their strengths. That said, if your child is struggling with a subject like Chemistry, there is no need for you to worry since a lot of IP Chemistry tutors are available in the country.
The second main benefit of the IP is that it places more emphasis on the development of students' qualitative abilities that extend beyond the classroom, such as public speaking, industry attachments, and leadership. IP students are provided with structured support to sharpen their budding talents and interests through a wide array of extra-curricular or elective programmes. It is also common for IP schools to give a certain amount of latitude for student-organised and student-led initiatives.
Is the IP suitable for Every Child?
The short answer to this question is no. Although the elite IP programme sounds promising, parents should keep in mind that it is not designed for all students. According to a 2016 report by The Straits Times, about 240 or 6% of students per intake will expectedly drop out of the IP before they can complete the entire six-year course.
The reality is that the IP is not suitable for every learning style. For example, the programme's relatively exploratory and open-ended nature may not be ideal for students who need more structure in their learning process. The IP is basically designed for independent learners, and not everyone is comfortable with independent learning.
Conclusion
Overall, while the IP is considered an 'elite' programme designed for independent learners, this should not be interpreted to mean that those who opt for the O Level route are less intelligent or academically inferior. The main difference between the IP and the O Level tracks lies more in the way the students can learn than in their intellectual capabilities.
If your child is currently taking or about to take the IP track, and they are struggling with certain subjects like Chemistry, Twig Learning Center is here to help them! We take pride in having the best IP chemistry tutor in Singapore who can help your child gain a deeper understanding of Chemistry concepts and ace their Chemistry assessments by allowing them to study in their preferred learning style. Aside from this, we also offer the best A Level Chemistry tuition in Singapore for those who are already in the advanced level of secondary education. Contact us here for more information on our classes.