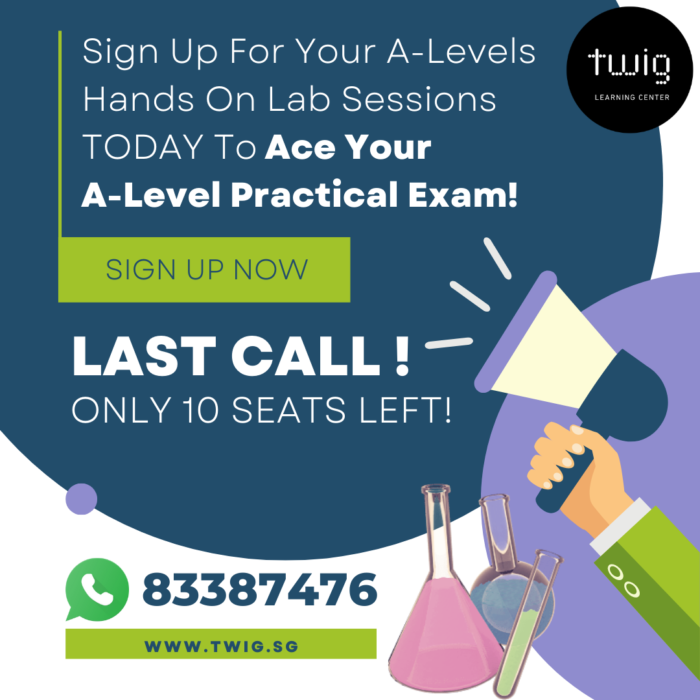 Last Call! Sign Up For Your A-Levels Hands On Lab Sessions TODAY To Ace Your A-Level Practical Exam! Only 10 Seats Left!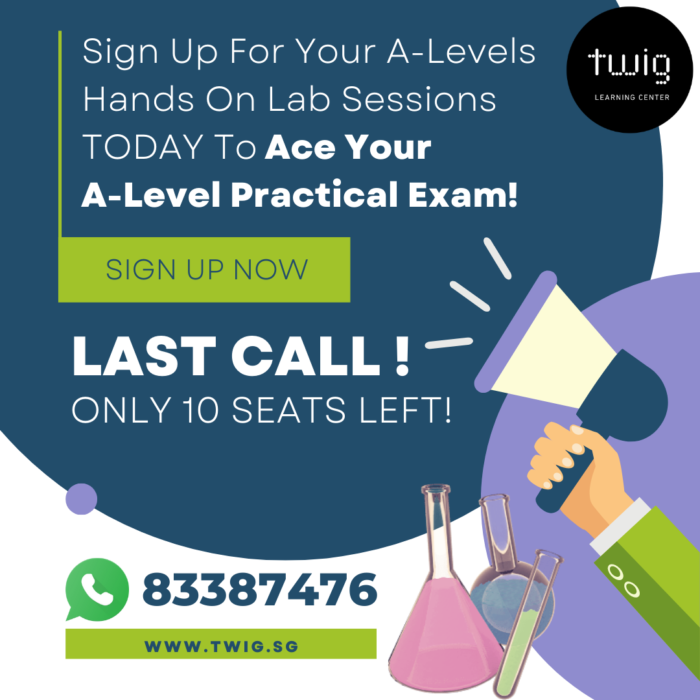 Warning! Your Last Chance Before The A-Level Practical Exam!
Due to the positive response from the poll, Twig will be conducting two full 2.5 hr practical dry runs just before the A Level Practical Exam in Oct to help give everyone a confidence booster! However we only have 64 spaces so registration is based on a first-come-first-serve basis. Twig students will have priority. Do register early as slots will be open to the public beginning of Aug 2022.