Why Is A Level Chemistry Tuition In Singapore Necessary?
A Level Chemistry is known to be a difficult subject that many students may find complicated. As A Level Chemistry can be a huge step up from O-Level Chemistry, the subject can overwhelm even straight A students. This is where Twig Learning Center comes in, providing comprehensive H2 Chemistry tuition.
A Level Chemistry remains one of the most critical subjects in Junior College, as it allows students to enter established courses in University, such as Medicine, Dentistry, Chemical Engineering, and Pharmacy, to name a few. As such, for students planning on enrolling in these courses, taking A Level Chemistry tuition in Singapore is an effective way to boost their grades.
Teaching Methods By Our A Level Chemistry Tutor
Here at Twig Learning Center, students are given a choice to attend physical classes or livestream classes. Do note that our physical classes have a maximum of 15 students in each classroom, allowing students to interact better with the teacher. As for our livestream classes, lessons are taught through the interactive Smartboard.
We implement the tried-and-tested TwigMethod®, which has helped many students to score their desired grades. These are the few applications we take to make JC Chemistry tuition engaging and, most importantly, efficient:
Building a strong foundation
A Level Chemistry is a content-heavy and rule-based subject, so students are required to learn and memorise a lot of information. However, it is not conducive in the long run to simply memorise all the details, which is why students need to have a solid grasp of the foundational concepts before moving on to solving complex problems.
Our A Level Chemistry tuition in Singapore is carried out in such a way that students have a good understanding of each topic holistically. From thoroughly going through each concept to curating a list of commonly asked questions, these methods are applied by our experienced A Level Chemistry tutor to enable students to be well-prepared for their Chemistry examinations.
Providing helpful notes and materials
Offering one of the best H2 A Level Chemistry tuition in Singapore, Twig Learning Center goes above and beyond by providing additional notes and materials for our students. Students can look forward to receiving pre- and post-lesson videos that may help them in their revision.
In addition, students can choose to get their hands on Mr Koh's popular 'The Ultimate A Level Chemistry Summary' book set, containing content accumulated from his 16 years of teaching experience. This guide can help students understand the key concepts in the A Level H2 Chemistry subject. As the book is not sold in bookstores, you can purchase yours today through WhatsApp at 83387476 for just $25.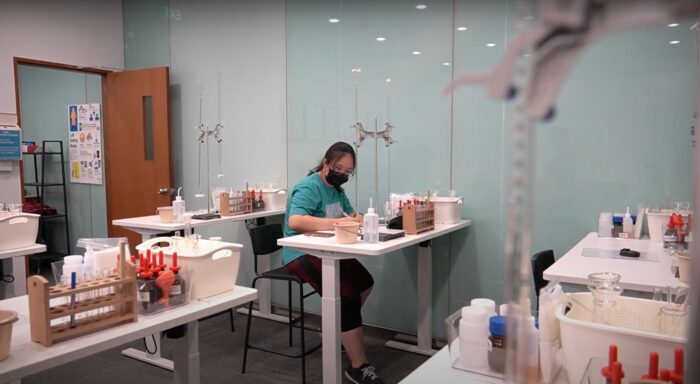 Enrol In Our JC Chemistry Tuition Today
H2 Chemistry Tuition does not have to be dry and dull. By joining Twig Learning Center, you can enjoy the best A Level Chemistry tuition in Singapore.
Our principal A Level Chemistry tutor, Mr Donnell Koh, is a former teacher at Raffles Institution (JC) and Meridian Junior College. His track record of getting thousands of students to score As and Bs in their A Level Chemistry examination is a testament to his wealth of knowledge and expertise. For example, his first batch of students at Meridian Junior College scored 17 to 20 points in their O Levels but achieved As and Bs in their A Level Chemistry paper.
Fill up our 2023 Twig Chemistry Registration form here to sign up.
Contact Us
For enquiries, feel free to get in touch with us by emailing hello@twig.sg. Likewise, you can also call or message 83387476. Our outlets are located at Bukit Timah (Main Branch) and Braddell.